E-mobility – innovation and progress at B+B – electric into the future!
The switch to electromobility presents the automotive industry with major challenges, because an electric vehicle differs significantly from a vehicle with an internal combustion engine. Among other things, an electric vehicle requires additional sensors that function correctly in the harsh vehicle environment.
In some OEM projects, we have already achieved groundbreaking new developments in e-mobility together with our customers and project partners. The topic of HV (high voltage) plays an increasingly important role here, as high voltages can occur in the event of failures or short circuits. It must be ensured that any sensor and measurement technology withstands this and continues to deliver reliable values. Our sensors are prepared for the future, we subject all products to a so-called dielectric strength test, in which the functionality is guaranteed at high voltages (up to 10,000 V).
Highly precise temperature sensor for e-mobility
Together with a large automotive supplier, we are developing a cable sensor for use in the new generation of electric vehicles.
The sensor is installed in a stator connection module and is equipped with a specially developed sensor. This high-quality temperature sensor ensures that the temperature monitoring in the windings of the electric motor is guaranteed.
Special features of the temperature probe:
High dielectric strength (HV) up to 5.000 volts
Very fast response time
Temperature resistant up to 200 °C
Sensor is completely protected against external environmental influences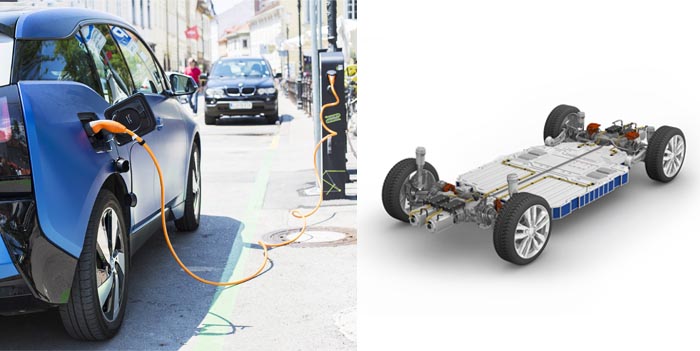 Temperature probes for fuel cells
Together with a well-known, global automotive supplier, we are developing a very robust temperature sensor that ensures the temperature monitoring of the coolant liquid in a low-temperature fuel cell. The low-temperature fuel cell is used in forklifts, trucks and e-cars and converts chemical energy into electrical energy using hydrogen and oxygen. During operation, temperature monitoring according to the automotive standard is guaranteed throughout. The sensor will be used internationally, but initially in Europe, Asia and the USA.
Special features of the temperature probe:
High dielectric strength (HV) up to 5.000 volts
Very fast response time
High protection class IP67K (tightness against dust and the ingress of water at high pressure from a nozzle or steam jet cleaning from any direction)
High vibration and pressure resistance
Resistant to various chemicals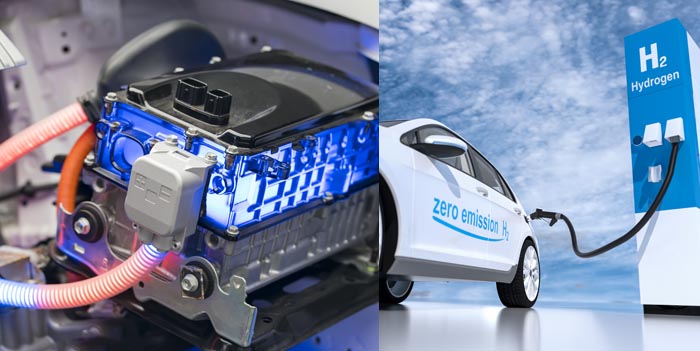 Our temperature sensors are flexible, precise and can be used individually. Here we offer high quality and highly accurate temperature measurements, Made in Germany! The requirements differ depending on the application. We adapt to the customer's application and implement customer-specific and customized solutions. We can measure everything in the temperature range from -200 ° C to + 1800 ° C.