Brightness/Motion
Another area that B+B Thermo-Technik serves to the fullest satisfaction is brightness / movement. Here, the area of application refers to both the outdoor and indoor area. Accordingly, in this case, for example, our PIR sensors (passive infrared) can be found. This article is basically the most common type of motion detector. In addition, the range is supplemented by our radar motion detectors. In contrast to the passive infrared motion detectors, which only register objects with a temperature difference to the background, the radar motion detectors react to all movements in the direction of the sensor. To ensure a high level of safety, our brightness sensors are protected against overvoltage and transients. For this reason, they are ideal for continuous use.
Automatic lighting control by motion
In our online store you will find a wide range of products for motion and brightness measurement technology, as well as a large selection of accessories and measuring devices!
Also in our online store we list some of the products that fit the brightness/motion area. These include radar motion modules, passive infrared motion detectors, brightness sensors and light sensors.
Typical applications for brightness/movement
Automatic lighting controls, presence detection, OEM applications, alarm and security technology, fan control for bathrooms and sanitary rooms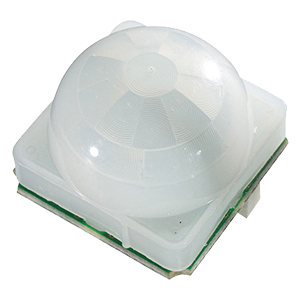 Passive infrared motion detector
Despite its smallest dimensions, the compact SMD module has performance features that guarantee universal applicability. Very large sensitivity switchable in 4 steps. Integrated window comparator, TTL and CMOS compatible open collector output, which can also directly drive LEDs or relays.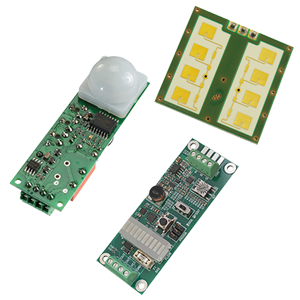 Radar motion detector module
In contrast to passive infrared motion detectors, which only register objects with a temperature difference to the background, radar motion detector modules react to all movements in the direction towards the sensor.
The flow module for the FLW-122 flow sensor is an easy-to-use plug&play module and flow velocities of up to 50 m/s can be recorded via the non-linear, analog output signal.
Universal motion detector module
The module has a timer as well as a powerful relay output and is therefore ideal for automatic control of lights, for example.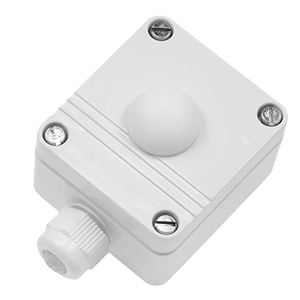 The measurement of the illuminance, the B+B brightness sensor, takes place with a precise and long-term stable photodiode. The processing of the measurement signal is done by the most modern sensor technology with an ASIC. The three-point calibration guarantees a high accuracy over the entire measuring range.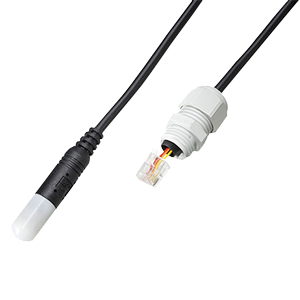 The weatherproof universal light sensor SENSW-LIF from B+B is used in various applications. As a twilight switch, the sensor controls, for example, in combination with the B+B universal switching module, the outdoor lighting or operates the shutters and awnings in the conservatory.
Newsletter registration
Stay up to date with us free of charge. Don't miss any more news, novelties or information with our free newsletter!