Production & technologies at B+B
Development and production of thermocouple connectors, temperature, humidity and pressure sensors
Our own development and construction area, as well as our own production, allows us to react flexibly to customer-specific wishes. Many of our employees have many years of experience in measurement technology. They are at your disposal with their knowledge and skills, so that your desired production can be implemented promptly.
We are a modern company and meet the highest standards of quality and precision. Our employees are constantly trained so that they are always up to date and can advise you optimally.
We constantly check the quality of our products in order to meet the high quality demands of our customers. Our modern production facilities are pleasant to work in – an important factor for the quality of work. We want effective communication and we are open to objective criticism. We encourage the ideas and own initiatives of our employees in the best possible way.
The B+B Thermo-Technik produces high quality products since 1984
Quality and customer proximity are fixed components of the company strategy, which is why B+B temperature sensors and thermocouple connectors, humidity sensors and pressure sensors are mainly manufactured in Germany and in 100% subsidiaries worldwide.
This ensures constant quality controls, flexible reactions to customer requests and changes as well as prompt production and deliveries.

Our CNC department
Technologies in metrology include state-of-the-art CNC technology for the production of turned or milled parts. Through the additional use of CAM, geometry data for raw and finished parts can be read directly from the CAD program. This ensures an even more economical use of the CNC machinery.
The use of these technologies enables us to process:
high-alloy acid-resistant steels
non-ferrous metals
plastics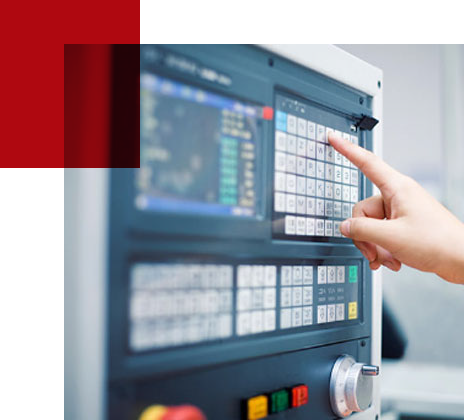 Newsletter registration
Stay up to date with us free of charge. Don't miss any more news, novelties or information with our free newsletter!